hive | film series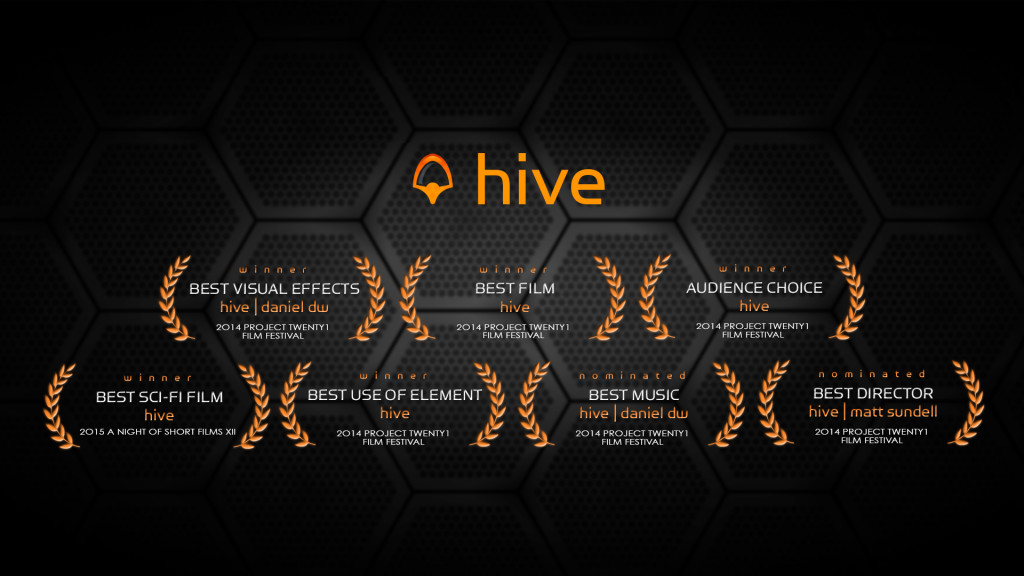 Hive began as a short 9 minute film by Daniel Dw, Matt Sundell and John Housley created with zero dollars in just twenty-one days for the Project Twenty One 21-day film competition. It went on to receive six nominations and four wins including best film. Hive was also awarded Best Sci-Fi Film at the 2015 A Night Of Short Films XII festival.
While writing the 8-page script for Hive, a backstory was created for a mental map to design the Hive program. While the aesthetic has now changed from it's quickly designed look to meet the three week deadline, the backstory became the foundation for an expansive fiction.
Please check back on this website for information on these upcoming titles or subscribe to the hive facebook channel.